Critic's Corner Podcast


with E. Basil St. Blaise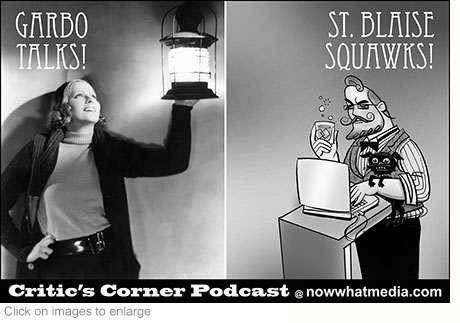 E. Basil St. Blaise, noted critic and curmudgeon, shares his short, but sour Poison Capsule Reviews of cinema both current and classic.
Stationed in his mobile HQ accompanied by his trusty Affenpinscher, Josef, St. Blaise tears film after film a new sprocket hole as he fullfills his motto: 'Love the sinner, hate the Cinema.'
Read all of his reviews in the Critic's Corner.
---
Episode 13: Let One Go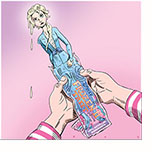 In Unlucky Episode 13, E. Basil St. Blaise and Josef are stranded in Amnisia's backyard as they …sling the hash à la Animal House …find fault with Uncle Walt …spot 101 Dalmatians …melt down Frozen II …sharpen up Knives Out …suspend A Beautiful Day in the Neighborhood …provide the skinny on Queen & Slim …rally Satan's Cheerleaders …go harder on Agnés Varda …and lay into Lazenby.
12/02/19
---
Episode 12: The Grim Sleeper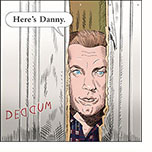 In Episode 12, the Special Thanksgiving Edition, E. Basil St. Blaise and Josef hit the road for a potluck family dinner and review numerous turkeys along the way …make a mesa Thelma and Louise …fiddle about with Tommy …Bond over Connery vs. Moore …rock Plymouth Adventure… delete You've Got Mail … snow The Shining … knock out Dr. Sleep … bomb Midway …split over Marriage Story …bury Alive.
11/25/19
---
Episode 11: Goodfailures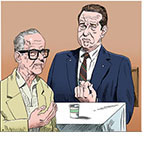 In Episode 11, inspired by spray-on-tan icon Robert Evans' passing, E. Basil St. Blaise sets the Time Machine to the 70s …is no goody with Woody …tops Coppola …dinks De Niro …scorches Scorsese …isn't fare with Taxi Driver …leans on Leo …clocks Cameron …exterminates The Terminator …slams grannies …paints houses …and gets more shocks from Morlocks.
11/11/19
---
Episode 10: Maleficent Obsession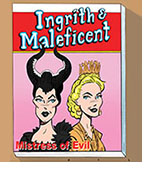 In Episode 10, the Special Halloween Edition, E. Basil St. Blaise outs the Invisible Man … shambles with The Mummy …bends over backwards for the Hunchback …skulks with the Phantom …shuffles with the Zombies …bows to Angelina Jolie…shocks The Current War: Director's Cut …Parses Thomas Mann …salutes George Romero …translates Rotten Tomatoes …and plays Trick-or-Treat.
10/30/19
---
Episode 9: Addams Appall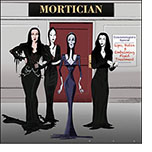 In Episode 9 E. Basil St. Blaise goes into The Addams Family business …puts the bite on Dracula …takes a swipe at Frankenstein …howls at The Wolfman …ties up Don Knotts …gets dopey about the Idiot Box …raps the Fresh Prince …neuralyzes Men In Black …gets angsty with Ang Lee …slimes Ghost Busters …bonks Bong Joon-ho …shreds Metallica …and burns the midnight oil.
10/14/19
---
Episode 8: Serial Mob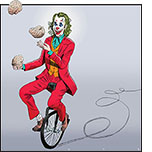 In Episode 8, E. Basil St. Blaise appeals to his Baz …spouts a sermon on Luhrmann … makes a point about exclamations …visits a Scorsese theme park …sinks his teeth into Hannibal…tracks down Serial Killers …rips the Ripper …gets over The Hangover …jeers at Joker …sets a charge for Dolemite …brings down Natalie Portman …ties up Pedro Almodovar …and goes gaga for Gere.
10/07/19

---
Episode 7: Judge Judy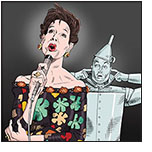 In Episode 7, E. Basil St. Blaise promos his backstory at Kozmic Pictures …fires away at Cannon Films …commits a Variety of offenses …bashes Stallone on the Sly …seals Man's Fate …sings Judy blue lies …slips Rooney a Mickey …melts the Abominable showman …ices Soderbergh …resets It's a Mad, Mad, Mad, Mad World …misidentifies Rachel Maddow …and decides if That's Entertainment!
09/30/19
---
Episode 6: Science Friction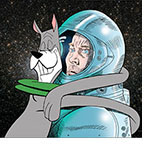 In Episode 6, E. Basil St. Blaise fires up the critical death ray and declares A War of the Words against so-so Sci-fi …'defends' Ed Wood Jr. …flashes Gordon and bucks Rogers …Klaatu baradas his nikto …goes totally Ape …Ultimately Trips up …Dicks around with Blade Runner…gets creepy with the Crawleys …goes slammo on Rambo …stiffs Rob Zombie …and shoots the Moon.
09/23/19
---
Episode 5: Don Wan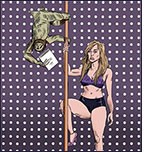 In Episode 5, E. Basil St. Blaise schools us all on his Higher Ed aspirations …Fatty-shames the shamers …degrades student/teacher films …provides a Lulu of a theme song …abuses John Hughes …takes his CV for a spin …mixes it up with Maltin …pole dances with J-Lo …cages The Goldfinch …gets all Mysty-eyed …eulogizes Sleaze …and leaves back The Graduate.
09/16/19
---
Episode 4: QT Pie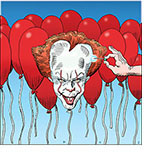 In Episode 4, E. Basil St. Blaise kicks off this week's Poison Capsule Reviews by recounting his New York adventures in and out of the back row of Times Square's Adonis Theater …fondly recalling Joe Willy …his scathing notices of 70s classics for Cinema Nihilsme … Stephen King's oeuvre, pre- and post-Pennywise …and an auteuristic diagnosis of Quentin Tarantino.
09/09/19
---
Episode 3: Hard Labor Day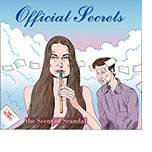 In Episode 3, E. Basil St. Blaise wraps up the Summer in this week's Poison Capsule Reviews while hanging ten for his favorite Beach Movies …Jaws about the Jersey Shore …goes even Darker Than Amber ….does let go on NY Times critic Manhola Dargis …mourns Travolta's revoltin' development …Merrily Rolls all wrong …airs a Private Dick ad …reviews Mouse House dominance …and dishes on the QT.
09/02/19
---
Episode 2: Crest Has Fallen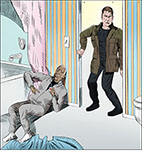 In Episode 2, E. Basil St. Blaise provides the week's Poison Capsule Reviews while enlightening us all on Gerard Butler's Abs Fab …Morgan Freeman's Presidency …Frank Miller Time …Zack Snyder's iffy DC … The Madness of Steve Ditko …Jillian Bell curves …Virvita cheese …hairy French-Canadian pits …Fiddler on the roofies.
08/26/19
---
Episode 1: Dog Day After All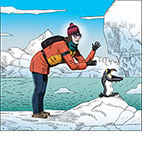 In the premiere episode E. Basil St. Blaise finally gives voice to the week's Poison Capsule Reviews and so much more. Josef's hot dogs …Artless Linklater …Apocalypse Now and Again and Again …PETA rabid …Where'd You Go, Bernadette (with your question mark?) …the Gooch humps Penthouse …Hitchcock's Suspense of Disbelief …Doris has her Day.
08/19/19