PUBLISHING with NOW WHAT MEDIA
We can help you turn your story into a published book from inital concept to finshed product on sale at Amazon.com … by ushering you through all the steps in-between.
We specialize in the areas we know best –– showing travelers how they can make the tales of their voyages accessible to a wider audience, and guiding artists through the process of presenting their visions to the world.
For Editorial Services, including assessment, content development, copy editing and proofreading, contact Barbara Winard at Winard Editorial Services.
For Publishing Services, including layout & design, photo-editing & illustration, and printing, contact editor@nowwhatmedia.com.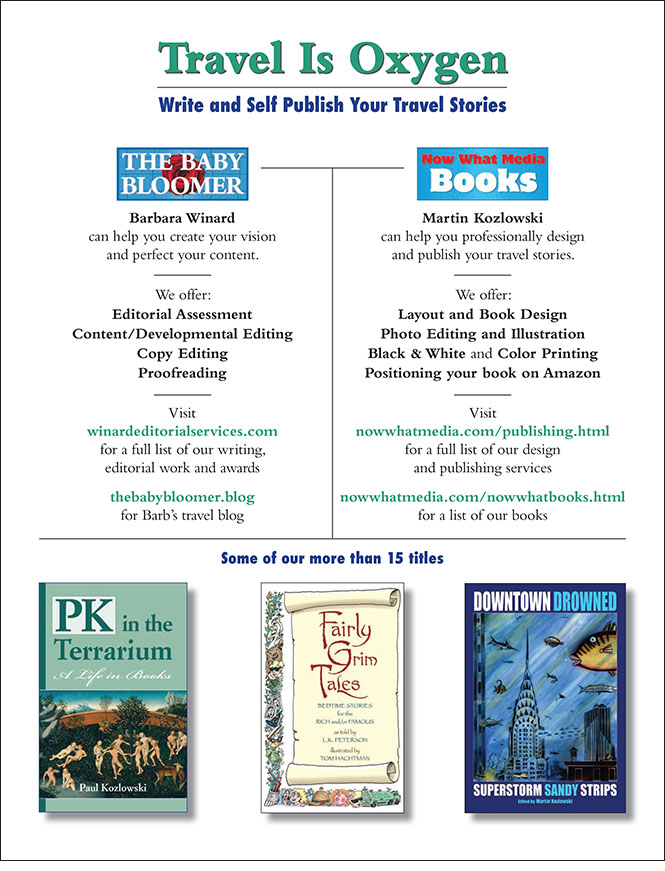 Back to Now What Books